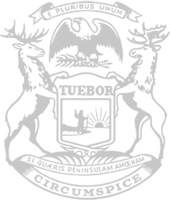 Rep. Kahle advocates for the autism community during her committee testimony on Thursday
Rep. Kahle advocates for Michigan's autism community
State Rep. Bronna Kahle, of Adrian, is continuing her work to improve the quality of life for individuals and families affected by autism in Michigan.
"The goal of Autism Awareness Month is to learn to be more accepting of our friends and neighbors with autism and also to further increase awareness about autism signs, symptoms, and treatments" Kahle said. "In this politically divisive climate, this is an opportunity to stand united together in support of our autism community."
In addition to supporting a House bi-partisan resolution declaring April as Autism Awareness Month in the state of Michigan, Kahle also delivered committee testimony today on her bill to require insurance coverage for a form of autism treatment for children called "parent implemented model of intervention"— also sometimes called P.I.M.
Parent-implemented intervention is an autism treatment approach that uses behavioral principles to teach parents skills that will help them encourage development and maladaptive behavior reduction in their children.  Parents or guardians are taught techniques and activities so they can support their child's social skills, communication, imitation, and play. Professionals work as partners with the child and family to provide the actual autism intervention in a center environment or at home.
Current Michigan law does not include parent-implemented intervention models in its definition for treatment for Autism Spectrum Disorder, so insurance companies are not required to cover those services and trainings.
"Autism is a very diverse condition and there is no one way to treat children with autism," said Kahle, chair of the House Health Policy Committee. "Families shouldn't be limited to one treatment to help their children. I introduced this plan to ensure proven, successful autism therapies are affordable and accessible to the families and children that so desperately need them."
House Bill 4657 remains under consideration by the House Health Policy Committee.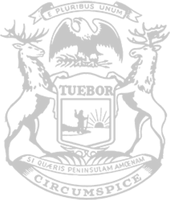 © 2009 - 2021 Michigan House Republicans. All Rights Reserved.
This site is protected by reCAPTCHA and the Google Privacy Policy and Terms of Service apply.